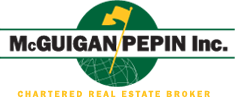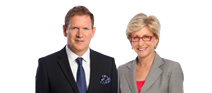 Toll-Free: 855.543.8383 Phone: 514.937.8383 Online: www.McGuiganPepin.com
Desserts
AWESOME OATMEAL COOKIES
Total cooking time: 12-15 minutes
1 CUP WHITE SUGAR
1 CUP BROWN SUGAR
1 CUP SOFTENED BUTTER
1 CUP OATMEAL
1 CUP SHREDDED COCONUT
1 CUP RICE CRISPIES
1 CUP SUNFLOWER SEEDS
1 TST. VANILLA
SIFT:
3 1/2 CUPS FLOUR
1 TSP. CREAM OF TARTAR
1 TSP. BAKING SODA
ADD ALTERNATELY:
1 CUP OIL
Turn on the oven to 350F degrees.

Prepare a cookie sheet with parchment paper or a silicone pad.

Measure and mix the first eight ingredients.

Sift BS and Cream of Tartar with flour. Add sifted flour and oil alternately beginning with flour and ending with flour.

Allow batter to rest at room temperature for 10 minutes before making it into balls.

Drop rounded spoonfuls of batter on the cookie sheet. Test for doneness after 12 minutes. Edges should be brown to be cooked through and soft in the middle.
by
Debbie Naftali