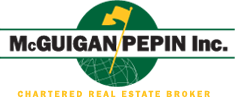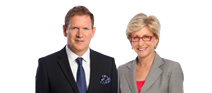 Toll-Free: 855.543.8383 Phone: 514.937.8383 Online: www.McGuiganPepin.com
Breads
German Shortbread Cookies
Total cooking time: see below
1 CUP FRUIT SUGAR
1 CUP SALTED BUTTER
1 TSP VANILLA
2 CUP FLOUR
2/3 CUP GROUND RICE
1 TBSP MILK
Preheat oven 350F

Place butter, sugar and vanilla in large bowl and beat with mixer until light and fluffy

Add dry ingredients and mix until crumbly and looks like it can't be mixed more

Add the milk and mix or 15 seconds. If the dough doesn't come together add another tablespoon of milk.

Place dough in pastry bag fitted with a wine glass size tip and pipe unto a baking sheet lined with parchment paper.

Bake until golden for 15 minutes. Let cool completely on baking sheet is OK.

Enjoy alone or make them into a sandwich and top with thin icing as below.

When cool, spread 1/2 of shortbreads with a dab of raspberry jam.

Cover with other 1/2 of cookies (like a sandwich).

Frost thinly and top with 1/2 cherry piece.
by
Grandma Scott