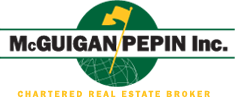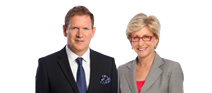 Toll-Free: 855.543.8383 Phone: 514.937.8383 Online: www.McGuiganPepin.com
Desserts
Hello Dolly Cookies
Total cooking time: see below
1/2 CUP BUTTER
1 1/2 CUP GRAHAM CRACKER CRUMBS
1 CUP WALNUTS COARSELY CHOPPED
1 6 OZ. PKG.. SEMI-SWEET CHOCOLATE BITS
1 1/3 CUP FLAKED COCONUT
1 15 OZ. CAN SWEETENED CONDENSED MILK
Pour the melted butter in the bottom of a 13x9x2 pan.

Sprinkle crumbs evenly over the melted oleo, then Sprinkle chopped nuts on top of the crumbs.

Then scatter the bits of chocolate, over the nuts, then sprinkle coconut on top.

Bake in 350F. oven for 25 minutes or till lightly browned.

Cool 15 minutes before cutting into bars 1 1/2x3.
by
Jean Deignan