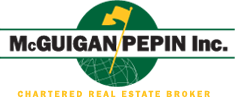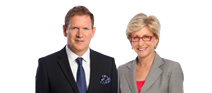 Toll-Free: 855.543.8383 Phone: 514.937.8383 Online: www.McGuiganPepin.com
Soups, sauces
House Salad Dressing (Petite Marmite)
Total cooking time: see below
1 TBS. OREGANO
4 EGGS
2 TBS. YELLOW MUSTARD
2 TBS. FRESH CHOPPED PARSLEY
2 TSP. CHOPPED FINE GARLIC
1 TSP. SALT
1 TSP. PEPPER
1 CUP WINE VINEGAR
1 QT PURE OLIVE OIL
In large stainless or glass bowl, mix all ingredients, except olive oil, together, beating with a hand whip until well blended.

Pouring very slowly, add 1 quart of pure olive oil, beating the mixture all the time until it maintains a medium thickness.

This dressing separates when it is kept refrigerated and it is necessary to shake vigorously before using.
by
Dad