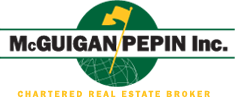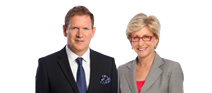 Toll-Free: 855.543.8383 Phone: 514.937.8383 Online: www.McGuiganPepin.com
Appetizers
JELLIED LIVER PATE
Total cooking time: 10 minutes preparation and 30 minutes setting time
1 TIN CONSOMME
1/4 CUP WATER
1 PKG GELATIN
1/2 ROLL LIVER PATE
CELERY SALT, GARLIC SALT, THYME
2 TBS MAYO
Heat consomme and add seasonings.

Dissolve gelatin in small amount of cold water and add to consomme.

Pour enough consomme in jelly mold to cover bottom of pan.

Chill minimum 1/2 hour to set.

Puree rest of consomme with pate and mayo.

Add to chilled consomme and set in refrigerator.
by
Eileen Kay