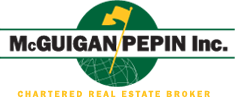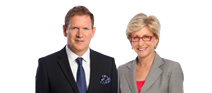 Toll-Free: 855.543.8383 Phone: 514.937.8383 Online: www.McGuiganPepin.com
Soups, sauces
Mama Betty's Chili Sauce
Total cooking time: 2 hours
12 PEELED TOMATOES
4 CHOPPED GREEN PEPPERS
2 LARGE SPANISH ONIONS PEELED & CHOPPED
4 LARGE APPLES PEELED & CHOPPED
21/2 CUP LIGHT BROWN SUGAR
1 PT CIDER VINEGAR
2 TBS. SALT
1 TSP. DRY MUSTARD
1 TSP. SAVORY
1/2 TSP. EA. CLOVES & ALLSPICE
1 TBS. CINNAMON
1/4 TSP. PEPPER
1/4 TSP. CAYENNE OR TABASCO OPTIONAL:
4 CELERY STALKS, CHOPPED
2 LARGE PEARS PEELED & CHOPPED
4 LARGE PEACHES PEELED & CHOPPED
Bring to slow boil uncovered.

Simmer 2 hours, stirring often.

Allow to cool and store in a steralized jars.

Serve with tourtiere, baked ham, all kinds of meats and turkey.
by
Mama Betty