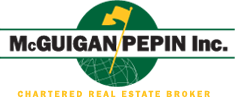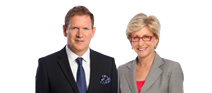 Toll-Free: 855.543.8383 Phone: 514.937.8383 Online: www.McGuiganPepin.com
Meats
Old Fashioned Mince and Onions
Total cooking time: see below
1 LB GROUND LEAN BEEF
2 SLICED ONIONS
2 DICED CARROTS
2 DICED POTATO
SALT, PEPPER, SAVORY
2 TBS. FLOUR DISSOLVED IN COLD WATER
1 CAN BEEF BROTH
Sauté beef in it's own fat or in scant butter and oil in an iron pan seasoned with salt.

Add thinly sliced onions and cook for a few minutes until transparent.

Add rest of vegetables and seasonings along with consommé or broth and allow to simmer, partly covered for about 30 minutes.

Thicken with flour mixed with a little cold water.

Test for seasoning (whatever is needed for the kids to love it!).

Serves lots of little ones or 2 adults.
by
Joan