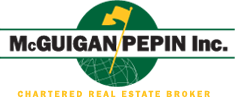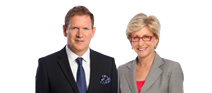 Toll-Free: 855.543.8383 Phone: 514.937.8383 Online: www.McGuiganPepin.com
Meats
Original Quebec Tourtiere
Total cooking time: see below
1 LB MINCED PORK(LEAN)
1 SM CHOPPED ONION
1 CLOVE MINCED GARLIC
1/2 TSP. SALT
1/2 TSP. SAVORY
1/4 TSP. CELERY PEPPER
1/4 TSP. GROUND CLOVES(OPT)
1/2 CUP WATER
1/2 CUP BREAD CRUMBS
Place all ingredients in a saucepan, except breadcrumbs.

Bring to a boil and cook 20 minutes, uncovered, over med heat.

Remove from heat.

Add a few spoonfuls breadcrumbs, and let stand 10 minutes.

Continue until all the fat is absorbed, do not add more.

Cool and pour into pastry lined pie pan.

Cover with pastry. Bake in 500F. oven until the top is well browned.

Serve hot with lots of ketchup or Chef Joan's Chili Sauce. For Joan's leaner version use 1/3 mince beef, 1/3 mince veal and 1/3 mince pork. If not for immediate consumption freeze pie unbaked.
by
Madame Benoit