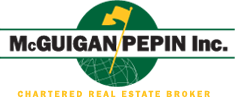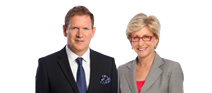 Toll-Free: 855.543.8383 Phone: 514.937.8383 Online: www.McGuiganPepin.com
Desserts
Pavlova
Total cooking time: see below
3 OR 4 EGG WHITES
1 CUP CASTOR SUGAR OR ICING
2 TBS. COLD WATER
1 TSP. VINEGAR
1 TSP. VANILLA
1 TBS. CORNFLOUR
Preheat oven to 325F. (160 C)

The secret is to beat egg whites at least 20 minutes.

Line tin with buttered wax paper which has been wet with cold water.

Beat egg whites until stiff.

Add water & salt - beat again.

Add sugar a little at a time and beat between additions.

Sprinkle vanilla, vinegar & cornflour and beat again.

Spoon mixture into paper and place in oven.

Cook for 10 minutes, then turn off oven and leave for 1 1/2 hours in oven.

Chill and top with whipped cream.

Sprinkle with walnuts or fresh fruit.

NB: The secret is in the beating and only add sugar a little at a time, says Lisa -no less than 20 minutes!
by
AnnaBella Pepin Gillies (New Zealand)