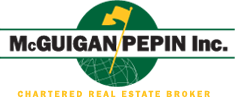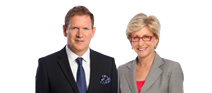 Toll-Free: 855.543.8383 Phone: 514.937.8383 Online: www.McGuiganPepin.com
Meats
Shepherd's Pie
Total cooking time: 20 minutes
1-2 CUP LEFTOVER MINCED MEAT (VEAL OR BEEF)
3 TBS. MEAT FAT OR OIL
2 LARGE ONIONS
1/2 TSP. SAVORY
SALT & PEPPER TO TASTE
1 CAN CREAMED CORN
4 CUP MASHED POTATOES
Heat the oil or fat and brown the onion over high heat.

Add the fresh or leftover minced meat, savory, salt, pepper.

Stir over med. heat 3-4 minutes.

Place in baking dish, pour corn over it and top with mashed potatoes, mashed without milk.(To taste add a small piece of butter).

Make a design with fork or knife and dot with butter.

Bake in 375F. 20 minutes.
by
Joan