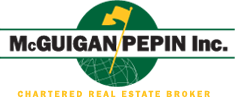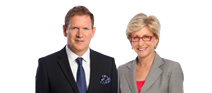 Toll-Free: 855.543.8383 Phone: 514.937.8383 Online: www.McGuiganPepin.com
Pastas
Tomato Macarone
Total cooking time: see below
SERVES: 4 PEOPLE(IF THEY'VE HAD A BIG LUNCH)
8 OZ COOKED MACARONI
1 CAN TOMATOES
1 TBS. SUGAR
1 TSP. DRY MUSTARD
1/2 TSP. PEPPER
1/4 TSP. THYME OR
1/2 TSP. SAVORY
1/4-1/2 CELERY LEAVES
1 TSP. PAPRIKA
1 CAN TOMATO PASTE
1/2 LB STRONG CHEESE
Pour 1/3 tomatoes into a well buttered casserole or baking dish.

To the remaining tomatoes, add the balance of the ingredients, except cheese and macaroni.

Mix together until well blended.

Make alternate layers of macaroni, tomato mixture and grated cheese.

Top with bread crumbs and dot with butter.

Bake in 350F. oven 35-45 minutes.
by
Mom & Madame Benoit