The team at McGuigan Pepin Inc. is dedicated to providing superior service focusing on strong marketing, exceptional negotiation for the best outcomes and steadfast commitment to the client.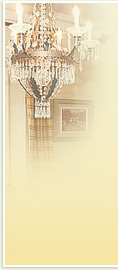 agents
McGuigan Pepin Inc. has dedicated professionals with years of experience and expertise working together to make a powerful sales force.


who we are
With over 37 years of experience in real estate, Joan, Brian and Tim McGuigan have earned the trust of their clients.

our market
McGuigan Pepin specializes in everything from magnificent mansions in Westmount to lofts in Old Montreal and more!



testimonials
Hear what people have to say about us!

meet chef Joan
Joan McGuigan has favourite family recipes that she'd like to share with you. Check out some "old reliables" that don't fail to please.

affiliations
We are associated with a number of exclusive networks, bringing forth an international clientele and influential alliances.

our friends
Let us introduce you to some of our friends, colleagues and favourite non-profit organizations.
ROYAL LEPAGE HÉRITAGE REAL ESTATE AGENCY
INDEPENDENTLY OWNED AND OPERATED