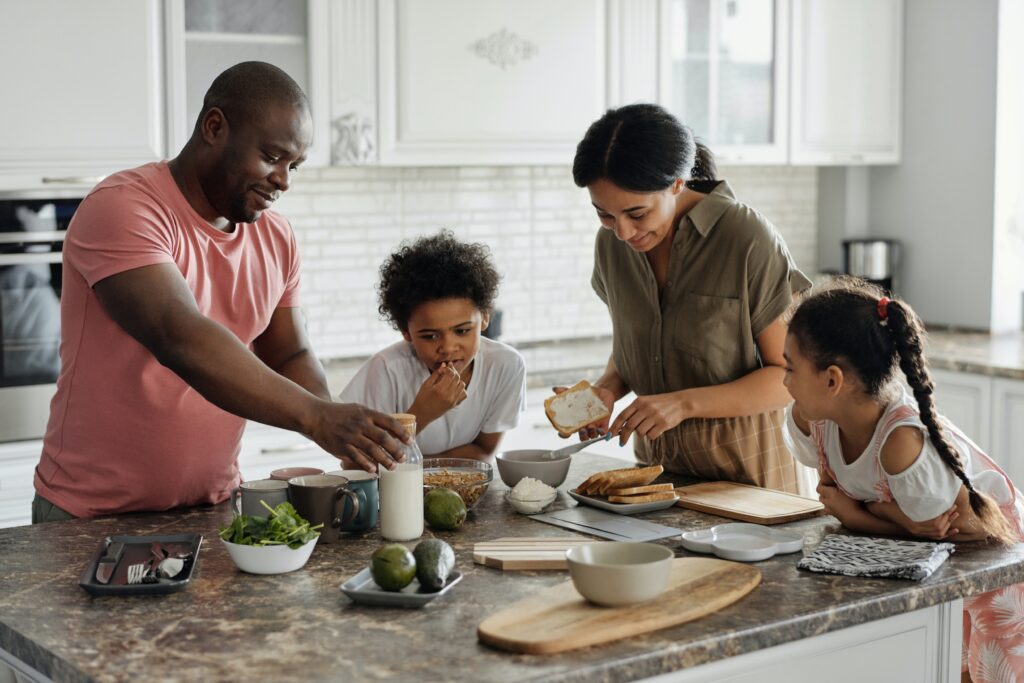 Image via Pexels
Purchasing a house is a milestone for any individual or family. While it starts an exciting new chapter, however, the whole process can seem daunting. And in a time when homes are going for higher list prices than in the past, buying a house may feel especially overwhelming as well as pressing.
Though it's challenging, however, you can close a deal on the right home for you and your family if you take the time to prepare and you make smart decisions along the way. McGuigan Pepin Realties has broken down the process into seven steps:
1. Evaluate Your Finances
Your credit score matters a lot to lenders. Unless you have an above-average score, you should be working day by day to improve it. Once you have a plan for boosting your credit, go over your household budget to determine how much house you can afford.
Obviously, your estimated home price will depend not only on your monthly income and expenses but also on your future plans. You don't want to commit to a house that you will have trouble making payments on down the road.
2. Start Saving
Even if you can qualify for a government-backed loan that requires no down payment, it's better to pay as much down as you possibly can. Doing so will help you secure a lower-interest home loan and have less to pay off in the long term.
Come up with a strategy that helps you set money aside for your down payment, and shoot for saving up 50% of your home's purchase price. At the very least, you'll want to plan for 20%.
3. Get a Real Estate Agent
Agencies like McGuigan Pepin Realties are indispensable when it comes to the home purchasing (or selling) process. The right agent can help you with virtually every step of the process, from choosing a home to negotiating with sellers. Research your area and get references you trust to find a top realtor near you.
4. Go Hunting
Now to the fun part—house hunting. A lot of factors go into determining which property is best for you and your family. Take time to consider everything from the layout to the exterior material to the backyard. Your priorities will ultimately dictate what kind of home you need, as well as the amount of money you can comfortably spend.
One way to score a great deal on a home is to purchase a property "as-is". Essentially, this refers to buying a home in whatever condition it is, with the seller having no obligation to perform repairs. Oftentimes, an as-is home will be listed for a much lower price than other homes of the same style, size, etc. If you go this route, make sure you have the property thoroughly inspected, and consult a lawyer with experience in real estate.
5. Get Pre-Approved
You can take care of this step before or after the house-hunting process. If you do it before, you will be more prepared to land a purchase quickly before other buyers get their hands on the property. The most important thing is not to simply accept the first pre-approval you get. You want to make sure you are working with a reputable lender and that the terms you agree to will work in your favor.
6. Present (and Negotiate) Your Offer
You're nearly there; now all you have to do is present your offer to the seller! As previously mentioned, a real estate agent can prove invaluable during this process because they know how to negotiate. The key is to avoid agreeing to a price you will have trouble with later on. At the end of the day, you want to get the best price possible on your dream home while also remaining fair to the people selling it.
Don't let the fact that the home buying process can be overwhelming deter you from pursuing the home of your dreams. Take the time to prepare and make good decisions throughout the process. Along with following the tips listed here, keep researching to learn any other steps that are necessary for your specific situation. And remember to get a good realtor!
Are you looking for a top-notch realtor in the Montreal area? Contact McGuigan Pepin Realties today!