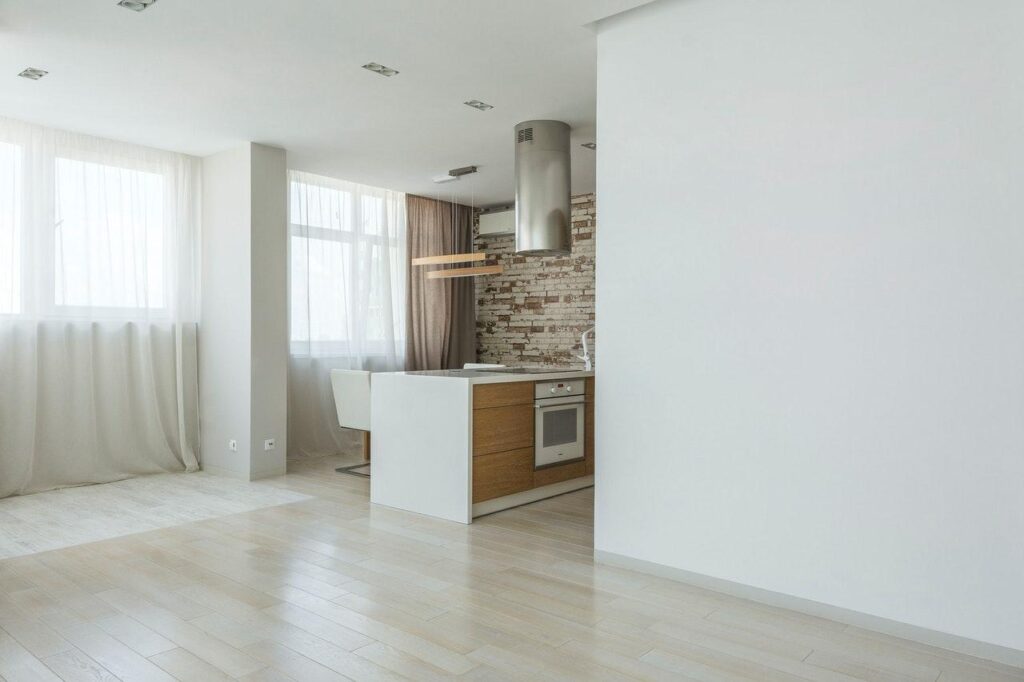 Image via Pexels
Improving your home is never a waste of money. Remodels and upgrades increase the value of your house, but more importantly, they afford you the opportunity to fully enjoy your home while living in it. Some improvements are simple and you can do them on your own, But most significant improvements require help from professionals. Here, McGuigan Pepin Realties suggests a few areas of your home to consider remodeling, along with some perks associated with upgrading.
The Kitchen
Kitchens quickly become outdated and disorganized. Especially for resale purposes, remodeling and modernizing the kitchen will help improve the value of your house. A kitchen remodel should not be attempted without the help of professionals who can pay attention to the details — ranging from upgrading electrical and plumbing to installing tile, cabinets, and fixtures properly.
Since the kitchen is likely one of the most-used rooms in your house, it's important to get the right design in order to meet your tastes and needs. A kitchen designer can help you develop the perfect layout, choose the right materials, and help you manage the costs. Additionally, they can work with your contractor to ensure that your vision is accurately executed.
The Bathrooms
Bathrooms are not only essential to every house, but they can also be a beautiful, serene, spa-like space right in the middle of your home. Similar to kitchens, a qualified designer and contractor is needed to ensure the renovation is up to code (check with the proper municipal authorities) that the layout flows, that there are no mishaps during demolition, that there is proper insulation to keep out moisture, and that all plumbing and electrical are installed correctly. Bathroom remodels have the effect of welcoming your guests to a beautiful space and provide you with a space to wind down daily.
While master bathroom remodels might cost a little more, HGTV notes that you can remodel the guest bathrooms for a reasonable price. Simply changing out a vanity, adding new fixtures, and applying a new coat of paint will make a big difference. If you can take it one step further by replacing the tile, remodeling the baths/showers, and maximizing space by changing the design, you will find that the whole room is transformed.
The Basement
An unfinished basement is a blank slate just waiting to be redesigned. And whether you want to turn your basement into a rec room, a living area, a gym, or a multipurpose room, refinishing and remodeling your basement can make a big difference in your home's value. Always ask a professional for advice
This is definitely a job best left to professionals, especially if any sort of wall demolition is in order. Finding the right contractor for a basement remodel is crucial. Not only do you need to find someone who fits your budget and understands your vision, but you also need someone who has a history of providing quality workmanship. Your best bet is to get three different bids, and then narrow down your choice from there.
Finally, because it's such a big job, you'll need to get a solid handle on your budget. Remember, the materials you use and the design specs can cause costs to jump quickly, but with a budget in mind, you can carefully choose your options. Consider using a renovator cost estimator to get a rough idea of what you can expect to pay.
Outdoor TLC
Inevitably, most homeowners find themselves in need of extra storage. Holiday decorations, seasonal clothes, keepsakes, tools, and the like all pile-up. To avoid a cluttered house and to prevent needing to move to a bigger space, consider putting a steel building on your property. Long-term, it's probably cheaper to install a steel building than to rent a storage unit. It's a durable, cost-effective solution that will help to minimize the clutter in your home while keeping your belongings close to the house.
Steel buildings can be quick and easy to erect. However, if you are not used to DIY projects, then you should consider hiring a handyman to assemble the building. Proper installation can help avoid any damages and reduce the likelihood of having to replace the building in the future due to poor assembly.
Remodeling and upgrading your home can make you feel like you've moved into a new place, and it can have you falling in love with your home all over again. You can tackle some small projects yourself. But when it comes to big remodels of key rooms, and when specialized skills are needed, you should consider hiring a professional to make sure the job is done right. That way, you can focus on your vision for the home and trust that it will become a reality.
If you're planning to buy or sell a home and you want the process to go successfully, reach out to McGuigan Pepin Realties today! 514.937.8383
Guest article Megan Cooper.